Welcome to Wheatland Community Fellowship!
Here you will be able to check out upcoming events, post prayer request, find out what we believe and get contact information. Thanks for visiting and hope to see you soon at the Church. God Bless!
---
Greetings from the Pastor! I pray all is well with you.
God has a plan for your life and he would love you to be a part of it. If you have wondered what it would be like to have peace, more Joy, then look no further, God is the answer! Gods word say's ; For God so loved the world that he gave his son Jesus, that you might have eternal life! How awesome is that! God loves me! in another verse it say's; And life more abundant! If you have wondered what it would be like? Give us a call or write the pastor. please see contacts on where to write.

God Bless, Pastor John Burns.







Remember Bible Study every week on WED@ 7:00 PM
Mens Group Thur@ 7:00 PM





Powered by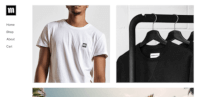 Create your own unique website with customizable templates.